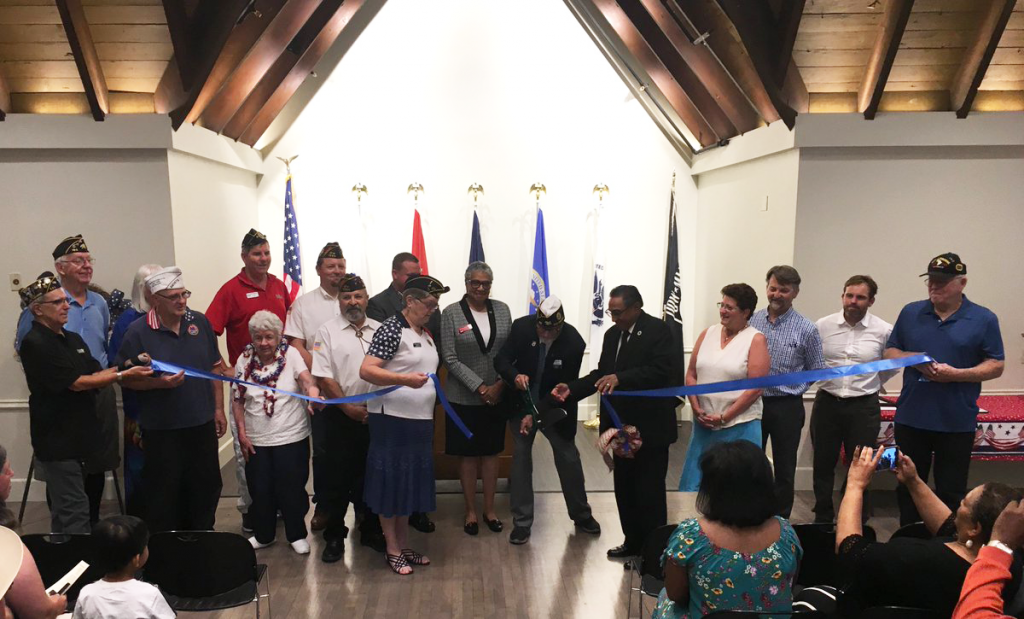 The 90-year-old Vacaville Veteran's Memorial Building, located at 549 Merchant Street, in Vacaville has recently completed a major renovation. These much-needed updates included a remodeled kitchen, a new roof, drainage system, and a heating and air system.
This $1.5 million refurbishing, funded by Solano County, the building's owner, had the goal to showcase its original beauty. The false ceiling, from a 1992 restoration, which was funded by Veteran's bingo, was taken out and the original wood beams of the A-Frame structure are now the highlight of the hall. Wood floors have been restored to their original beauty, there is a new mini-bar and fresh paint.
The hall, home to Veteran's Posts and Auxiliaries, Boy Scout Troops and other charity organizations, is available for the public to rent for weddings, wedding receptions, birthdays, anniversaries, quinceañeras, baby showers, charity organizations, and other parties or occasions. You can find out more information about by visiting the Veterans Hall rental page.