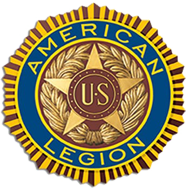 The American Legion and Vacaville's Post 165 are Celebrating 100 years!
Post 165 Proudly Sponsors Boy Scout Troop 195 and Cub Scout Pack 195
The American Legion is America's Largest Veterans Organization with over 3 Million Members Nationwide.
The American Legion was chartered by Congress on September 16th, 1919 as a patriotic veterans organization. Focusing on service to veterans, servicemembers and communities, the Legion evolved from a group of war-weary veterans of World War I into one of the most influential nonprofit groups in the United States.
Membership swiftly grew to over 1 million, and local posts sprang up across the country. Today, membership stands at over 2 million in more than 13,000 posts worldwide. The posts are organized into 55 departments: one each for the 50 states, along with the District of Columbia, Puerto Rico, France, Mexico and the Philippines.
Rago-Christopher Post 165 was originally chartered on 30-December-1919 making it one of the earliest Posts to come into existence. The post is named after Frank H. Rago and William Ellis Christopher, two of Vacaville's first casualties in the "Great War" we now know as WWI. They are but two of the four names commemorated in the base of the Veterans  Building's Flagpole. Sometime during the 1930s during the Great Depression. The Post became inactive and turned it's charter in. The Post was re-chartered in 1950 and is still going strong today.